Location: Florida Keys, United States

Habitat: mangrove/coastal lagoon

Photographer: Sven Zea

Picture Taken On: 2014-06-02 00:00:00

Picture Notes: no image notes

Color: black

Morphology: massive

Consistency: tough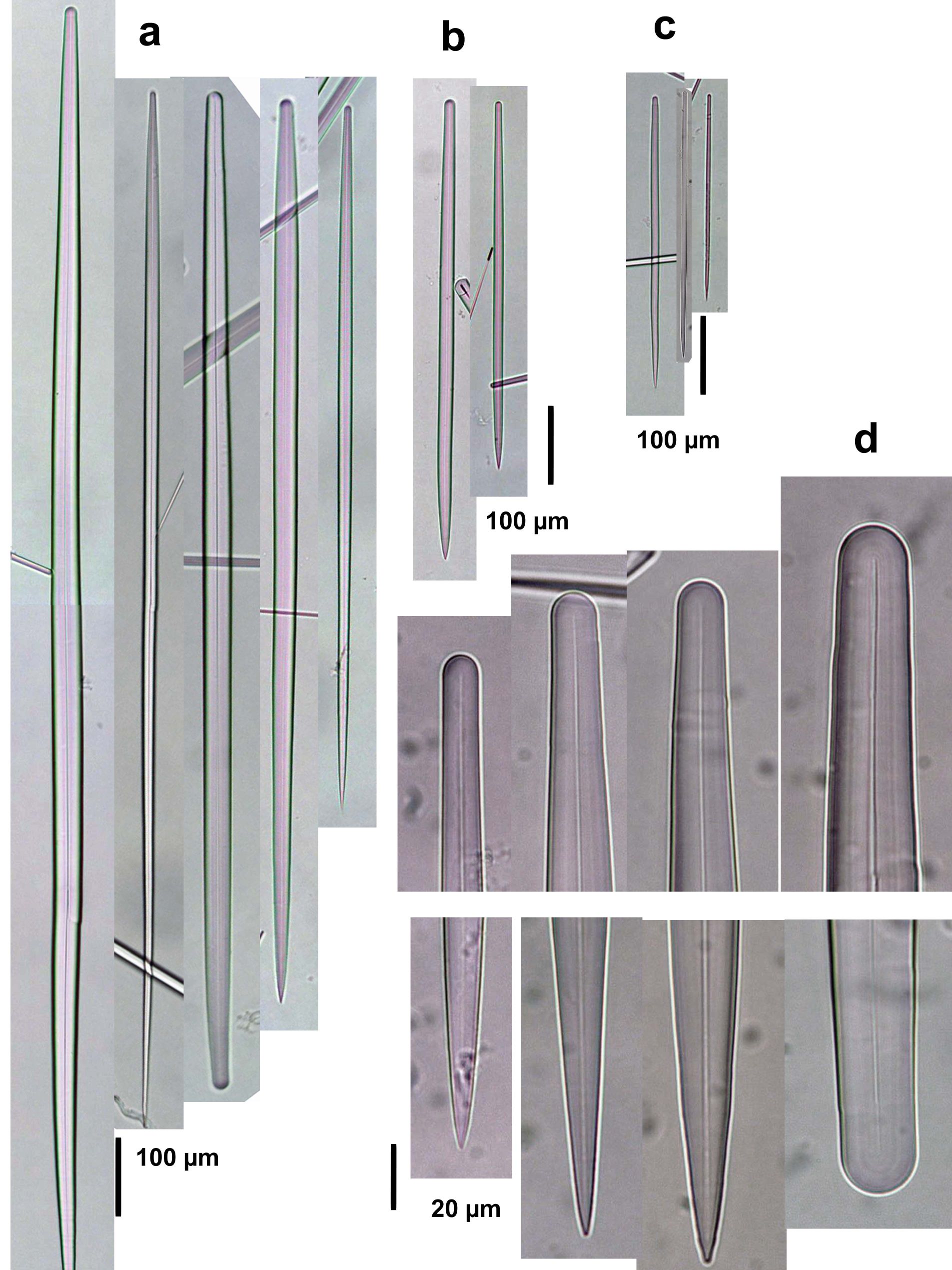 /Spicule Images/: a) to c) Anysostrongyloxeas (fusiform styles) in 2-3 categories; d) endings of anysostrongyloxea. Sample from the Florida Bay side of Key Largo. Notice larger spicule sizes in comparison to the sample from the Bahamas.