Location: Bocas del Toro, Panama

Habitat: rocky shore/shallow reef

Photographer: Sven Zea

Picture Taken On: 2012-08-09 00:00:00

Picture Notes: no image notes

Color: cinnamon-tan

Morphology: encrusting, fan

Consistency: hard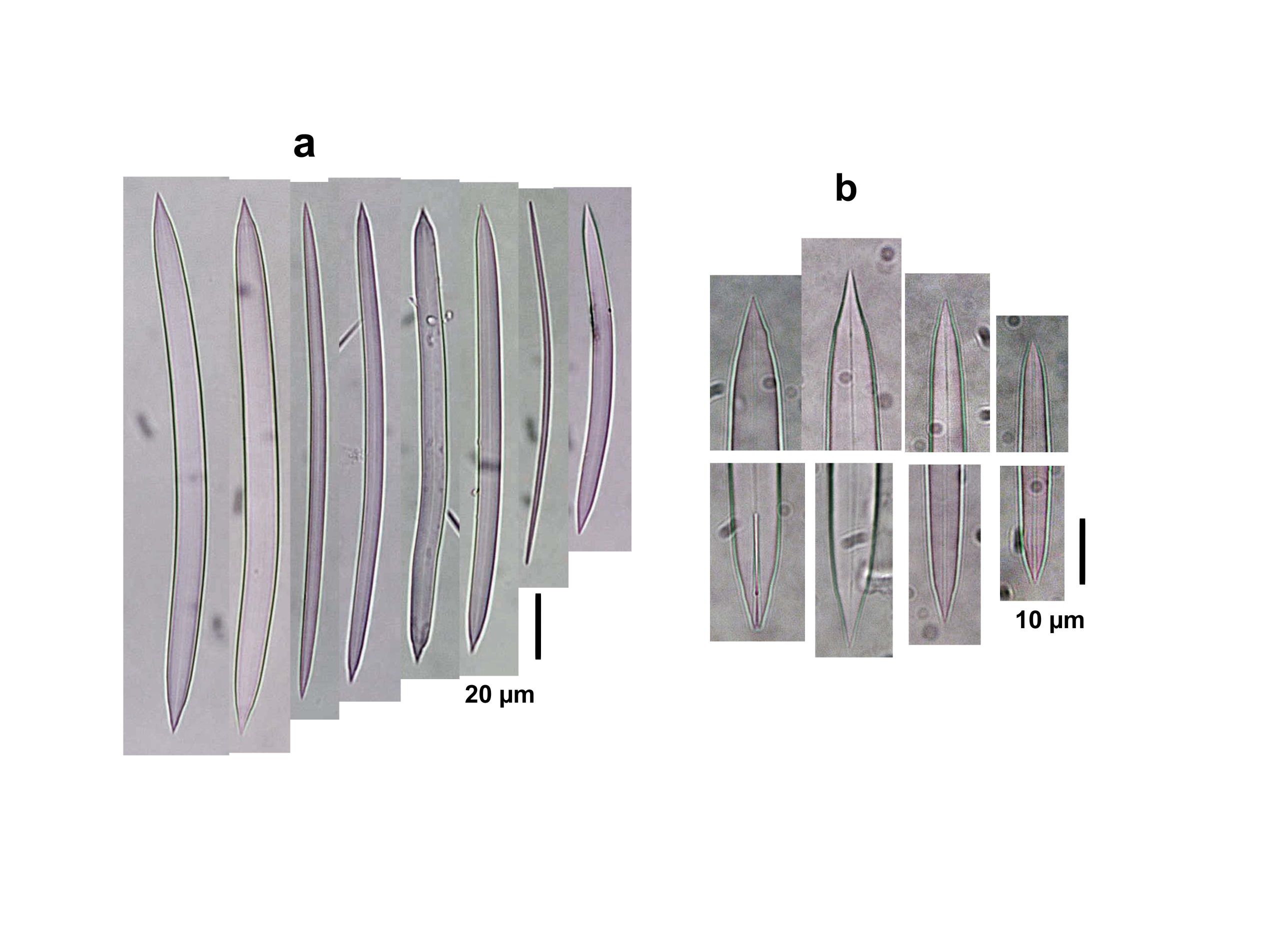 /Spicule Images/: a) Oxeas; b) ends of spicules. Sample from Panama.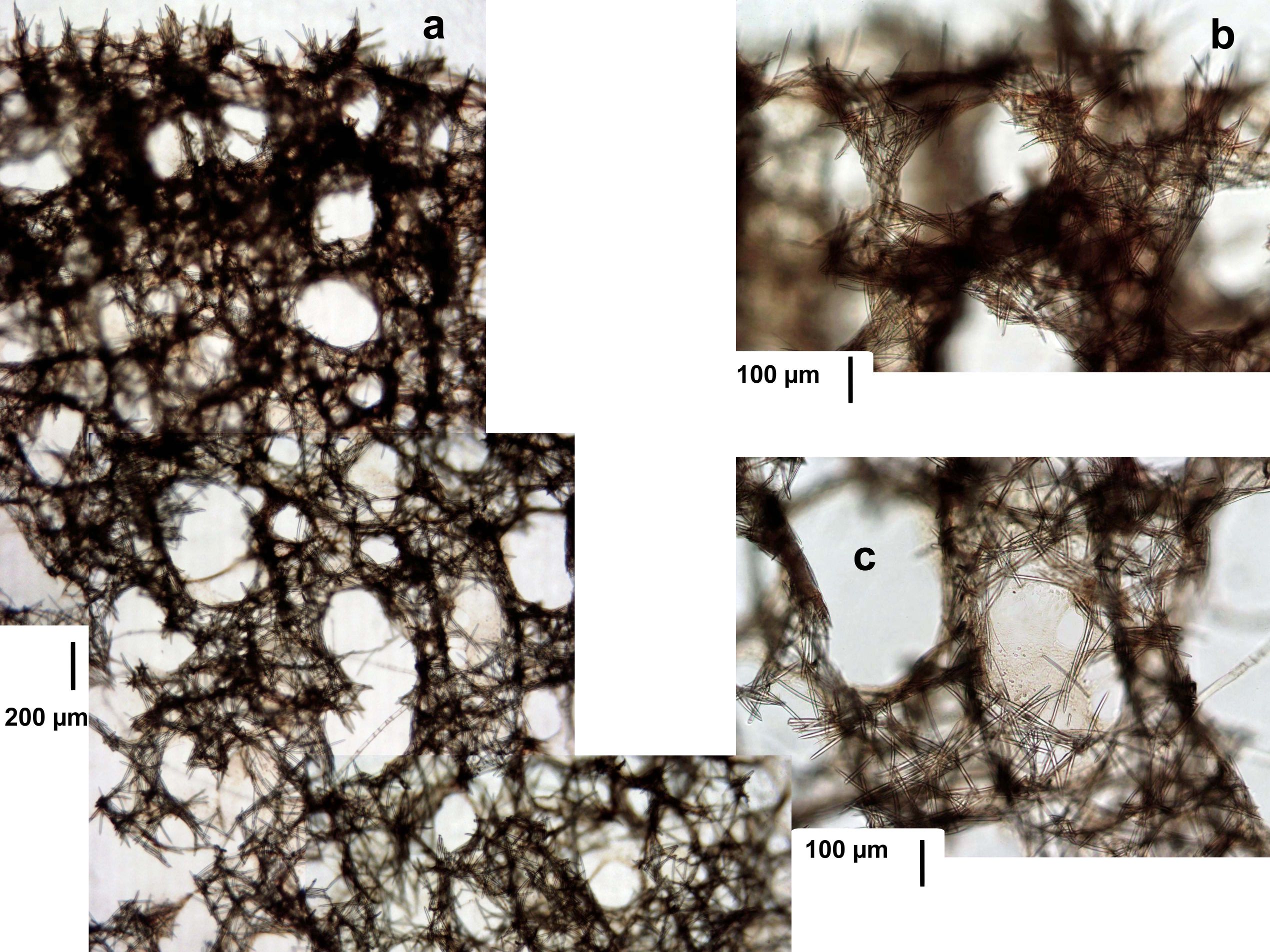 /Tissue Images/: a) Perpendicular section at the surface; b) enlargement at the surface, c) view of the choanosome. Sample from Bocas del Toro, Panama.