Location: Santa Marta, Colombia

Habitat: deep reef

Photographer: Sven Zea

Picture Taken On: 2010-06-05 00:00:00

Picture Notes: Orange sponge on the lower right is Scopalina ruetzleri.

Color: cinnamon-tan, yellow

Morphology: lobate

Consistency: tough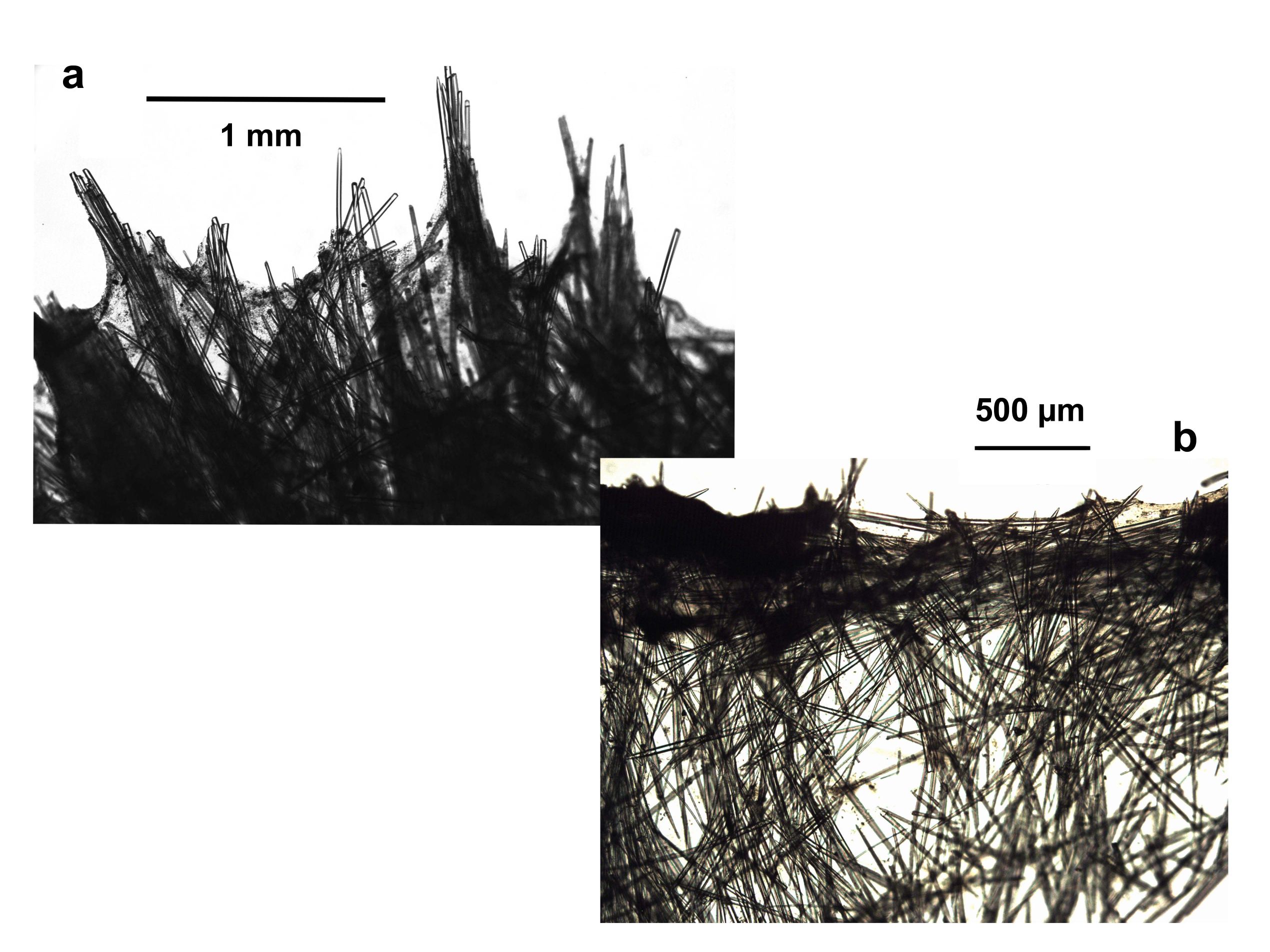 /Tissue Images/: a); b) Cross-section of the tissue at the surface. From Zea et al. (2013). Sample from Santa Marta, Colombia.